So you've got the venue, the dress and hopefully the photographer too…now to make sure you look your best on your wedding day.
So much depends on the style of your wedding, and of course your personal taste and preferences. But here are some tips to help you get the right finishing touches for your wedding make-up. Check back for some hair tips in our next blog!
Some brides rarely leave the house without a full face of make-up, while others only add mascara and lip gloss for special occasions. But even if you usually prefer a more natural look, it's worth considering make-up for your wedding day. Not only will it enhance your own best features and make you look truly radiant, but it will prevent you looking washed-out in those all-important photos – and there will be lots of photos!
You don't have to transform yourself into someone totally unrecognisable but the idea is that your bridal look should be your best you, so it makes sense to take some time to plan.
About six weeks before the wedding, consider indulging in some beauty treatments. Facials can get rid of dead skin and leave you glowing – but don't leave it too close to the big day just in case your skin reacts.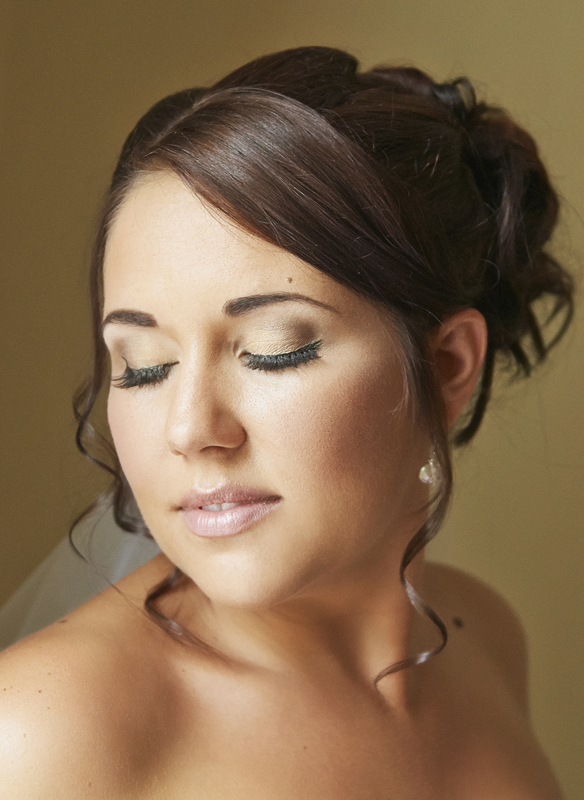 If you're planning on using a professional make-up artist, book early to make sure you have time for a trial run and to discuss ideas. But it's not an essential – rumour has it Kate Middleton did her own make-up when she married her Prince Charming.
It is worth investing in a good base; you're going to be in the spotlight all day and you'll want to look as gorgeous at the reception as you did arriving at the ceremony. So find a foundation that works for you and again, don't leave it till the last minute.
For lips and eyes, don't be tempted to go too dark – the idea is to create a timeless look so your photos won't look too dated. Pink lips and neutral eyeshadows work best for neutral to cool skin tones, and peach to brown shades for warmer skin. Don't forget the mascara, and ideally make it tear proof – perhaps try it out while watching your favourite weepie film to make sure!
It's important not to forget your nails too – after all, all eyes will be on your hands and that all-important ring. Again, neutral shades are best, and you can't go far wrong with a classic French manicure.
If you're doing it yourself, do make time for a run through just to make sure you're happy with the results. And if you have a bridesmaid who has a particular skill with a make-up brush or manicure set, consider asking for her input. If you've always coveted her subtle but sparkly nail polish, it could even be your 'something borrowed'…
Whatever look you decide on, make sure you're comfortable with it and that it makes you feel beautiful. Then simply relax and enjoy your day!