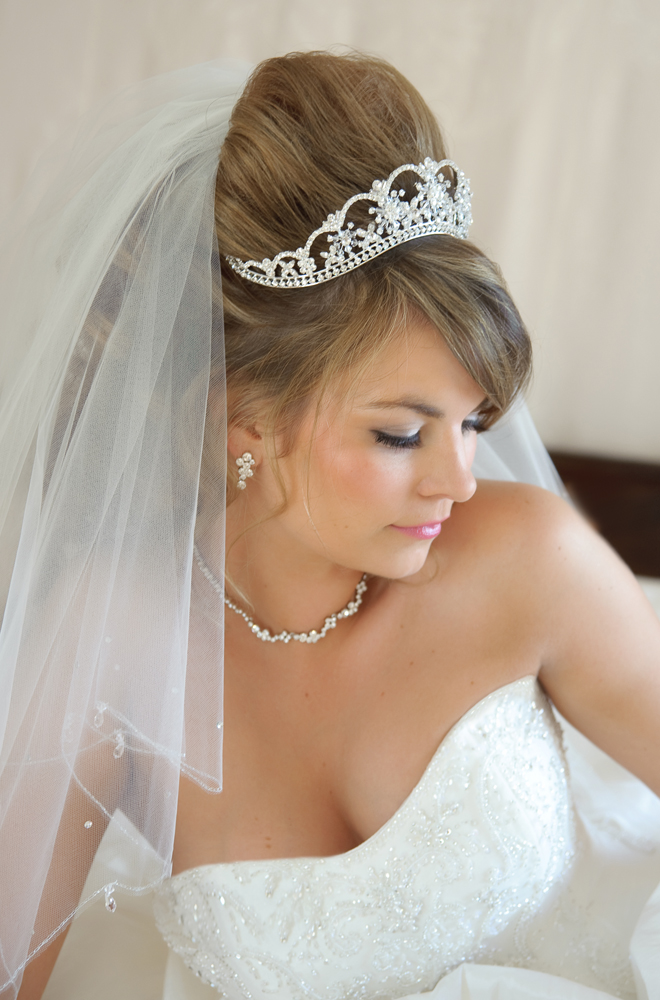 Crowning glory or mane in need of taming – your hair is as individual as you are. And you'll want it in tip-top condition for your wedding day. But where do you start?
As with almost anything involved in getting married, preparation is key. Even the best hairdresser in the world will struggle if your visit to the salon on the big day is the first time you've been anywhere near a stylist in years, and you have no idea what you want the finished look to be.
So once you have your dress and your wedding theme, start thinking about your hair and how it can complement the style of the day, and your personality.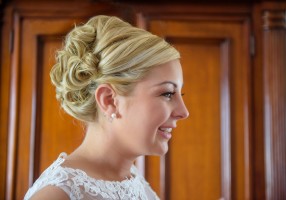 There are no rules – it's your day, and your way, so if you want your flowing locks loose and lovely then go for it, or if you want it styled so there's not a hair out of place for the whole day then that's fine too. But do practise your chosen look at least once before the big day, and ideally plan a night out with your trial in place so you can check how it stands up to dancing and fun.
If you anticipate spending a lot of time outside on your wedding day, it may be worth considering something that won't get blown about – you don't want photos with your hair across your face or in your groom's eyes!
If you're having a tiara, they often look best with a little height behind them so think about volume or back-combing to achieve the best effect. And don't forget to take it with you to your hair trial so you can see what it will look like.
Similarly, if you're having a veil, you may want to take it off for the evening so consider a style that looks good with and without, and that won't fall apart if the veil is removed.
As with your make-up, you want to look like your best you, not a complete stranger – the groom should recognise the bride who appears at his side! So a perm may not be the best option if you're usually a super-straight Susie.
Your stylist will know your hair best, apart from you, so do listen to their input and advice, especially on conditioning and treatments before the big day. And if you are planning to be your own stylist for the day, pay attention to any products that are recommended and do make sure you practise.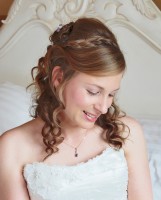 Magazines and photo galleries can provide inspiration but no other bride will be exactly the same as you so feel free to adapt and customise to get your perfect look.
And a final tip from us – when you work out how long you think it will take to do your hair, add at least another half an hour. It always takes longer than you expect, and things can go wrong if you're trying to rush which adds even more of a delay!