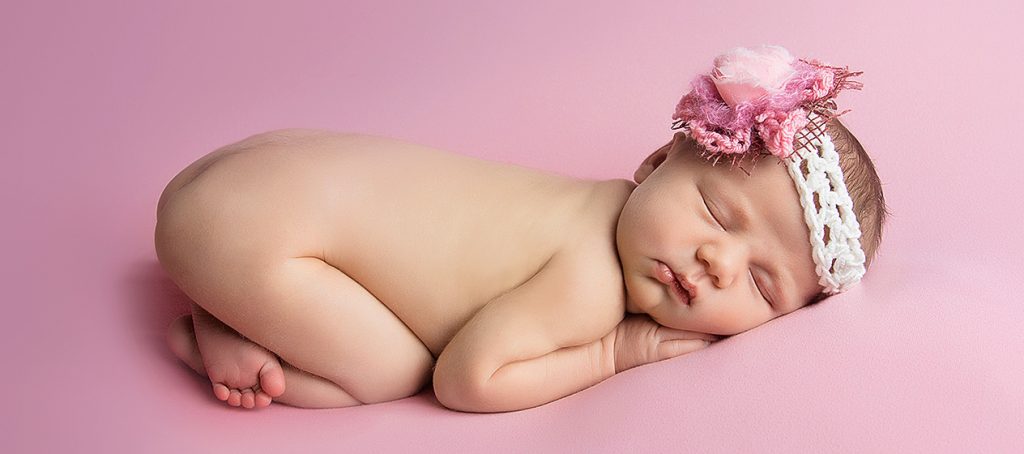 When you  have a newborn baby, it can feel like your whole life revolves around sleep: the baby's, and your own.
It's an important consideration for us as photographers too – and not just so that we are looking our best when you arrive, rather than a bit bleary-eyed and clutching coffee!
Many of our favourite images of newborns have been taken when they were asleep. But there are other times when we want them to be awake, so we can see those gorgeous big eyes, or catch the look between mum and dad and baby.
So here are some of the things we have learned from years of photographing babies, whether they are asleep or awake…
Sleeping babies:
Are easier to pose, which can result in some of the most adorable images. We can add props, try diferent positions and thanks to our training and experience, all without waking your baby or causing him any distress.
Are quieter, which can mean a more relaxing experience for mum and dad. You may even get to drink a hot cup of tea!
Can be encouraged to drift off with rocking, shushing, swaddling, feeding or with a little help from a dummy. Sheila is our resident baby whisperer and while she works her magic, you can get back to that cup of tea.
Are generally more likely to be keep still. They may twitch or stir but there is unlikely to be the flaiing of arms and legs that all parents will be familiar with. Which in turn can make it easier to get fantastic photographs.
Awake babies:
Can be calmed with a feed, a cuddle or distraction, eg a favourite toy or a something that makes noise or lights up.
Will often lie still in a parent's arms, allowing for some beautiful close-up images of their face. Any background such as clothing can always be edited out later.
If it's an older baby, that all-important smile can often be achieved by interaction with the parents, so now is the time to lose those inhibitions and start singing, dancing and doing all those things you know he loves to see.
Some babies are more reluctant to wake up than others. But it can be done – some of our tried and tested methods include undressing them, wiping a cold cloth over their face, a nappy change, lifting them upright and gently lying them back down, or offering a feed. With all of these, it's important to attempt them during your baby's lighter sleep, and to keep the lights in the room dimmed, otherwise he won't want to open his eyes.
But if all else fails, enjoy the peace and that cup of tea. It won't be long before the little one is awake again and letting everyone know about it! Luckily, we always allow plenty of time for our newborn shoots so there is absolutely no pressure and definitely time for more tea…