Why You Should Have A Boudoir Experience
herne bay kent boudoir photographer boudoir photography boudoir photographer


1. You'll Look Amazing!
With professional hair and makeup, an experienced photographer/artist who'll choose flattering angles and lighting, and professional retouching will result in some of the best portraits of yourself that you've ever had taken. Don't be surprised you will look and feel amazing! Forget about losing a few pounds before booking it, as professionals we know how to pose you in ways to flatter your individual body type.
2. It'll Make a Great Gift for Your Partner or Even Just You!
Imagine your partners expression when he opens a beautiful black leather album filled with amazing and sensuous pictures of you, maybe even revealing a side of you he never knew existed!
3. You get to go shopping!
Yes take some time out for yourself this is all part of the fun. Be sure to get the best fitting lingerie for your body shape. Remember you can wear whatever makes you feel confident and sexy.
4. It Will Empower You.
You will enjoy a truely empowering experience, your confidence will be high and maybe for the first time you will appreciate your true beauty.
5. It's great to be pampered.
Every girl loves to be pampered why miss out
6. It's fun!
You'll find it so much fun you'll kick yourself for not having done it sooner.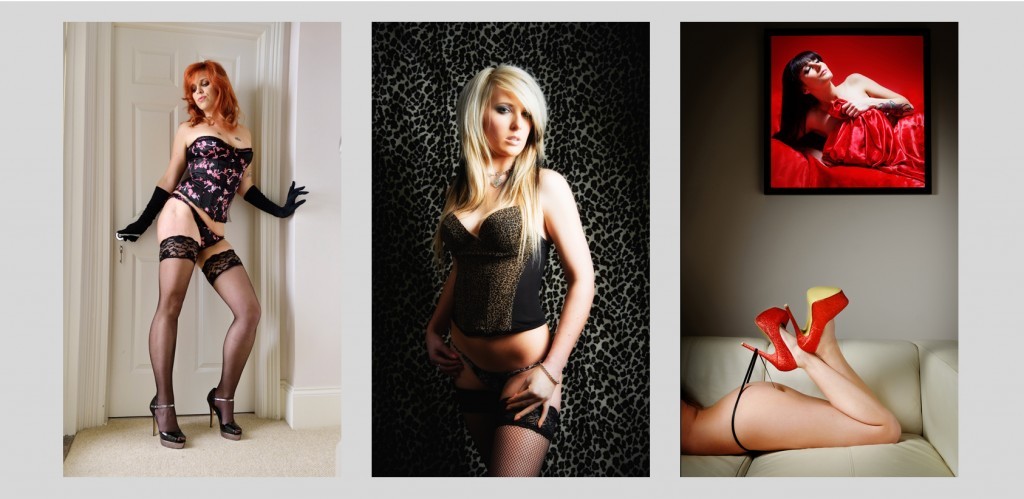 Find out how to arrange your Boudoir Experience session HERE.