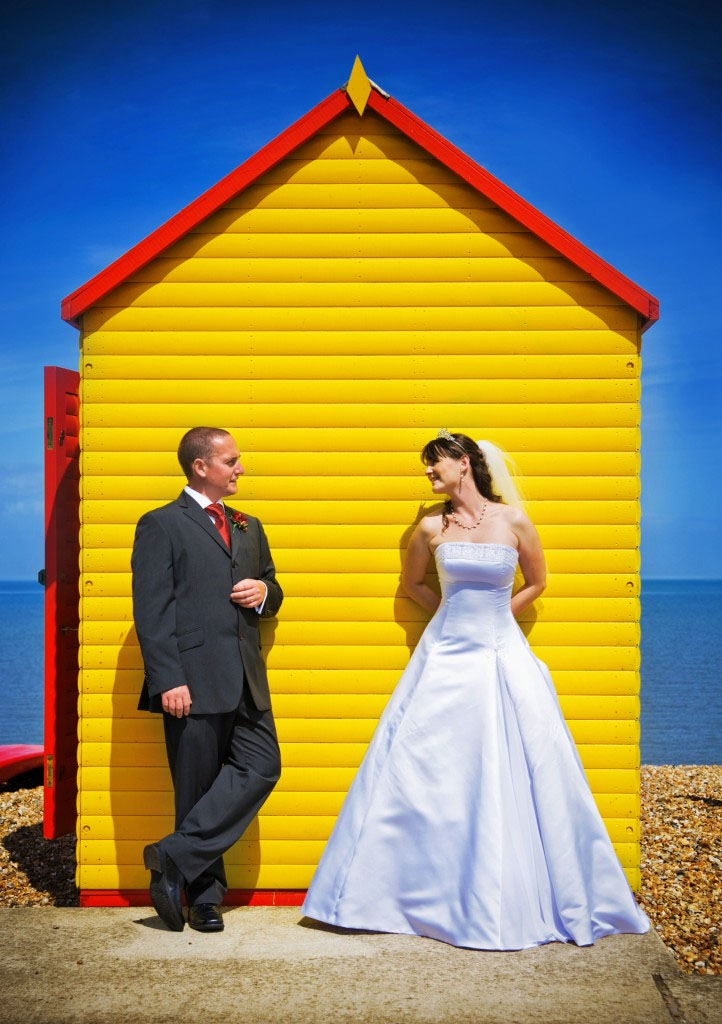 Most brides want the clouds to stay away for their wedding day, but is there such a thing as too much sunshine?
Perhaps, if you want to avoid looking hot and bothered in your wedding photographs!
It may not seem like a priority if you're planning a ceremony in the UK, as the British summer is not exactly known for its scorching temperatures. But heatwaves are possible, even here in Kent, so we've put together some tips to help you stay cool on your big day.
As with most things, preparation is key. If you're planning a summer wedding, pick a venue that will offer you and your guests areas that are out of the sun. Air conditioning inside is always a winner, or the thick stone walls of an old church or historic venue. If you're planning on spending a lot of time outside, trees will provide natural shade, or consider marquees with fans to provide respite from the heat.
It would be unwise to pick a heavy velvet dress for a summer wedding, so think about floatier fabrics and a looser fit – it can still be fitted, and lace-up styles are ideal because they can be adjusted throughout the day. Grooms may want to bring an extra shirt to change into before the reception if it is forecast to be very warm.
This is the perfect opportunity for your bridesmaids to play an important role in the day – and not just by standing around fanning you, although that would be perfect too! But they can also keep you well-supplied with water and keep an eye on any guests who look like they may be flagging.
If you're working with a professional make-up artist, they will be able to advise you on the best way to keep your make-up in place by using a good base. Adding an extra supply of tissues to your bridal bag is a good idea too, to blot away shine as well as any happy tears.
It's also a great opportunity to show off your creative side – perhaps the programmes or menus could be printed on fans, or you could come up with a range of alcohol-free iced cocktails, or place bottles of water at each table setting for guests to spritz themselves with.
You could even embrace the summer holiday vibe and add some water play into the day – water slides, water balloons or paddling pools could be great fun if you're planning a laid-back celebration and will make some really fun photographs. But just make sure you've taken all the formal photos you want before you get stuck in!