Your planning your perfect day, the venue, the dress, the flowers countless other important items that go together to make the whole day…perfect!
But wait, what about the photography, the one thing left to look back on, after your perfect day is over. You could trust a family member, or a friend with a decent camera, to capture this most important day of your life, maybe not a good idea!
Okay let's google it, what do we get?
Hundreds, thousands just about everyone who has a camera thinks they can be a wedding photographer, well it can't be that hard to take a few snaps.
Well let me tell you it is hard to take wedding photographs to a consistently high professional standard whatever the circumstances come rain or shine.
To be ready at a moment to capture that fleeting expression, the first kiss, mum shedding a tear, dad trying not to shed a tear, the joy on the faces of family and friends. So much happening, to organise groups of family and friends, beautiful romantic portraits of the two of you, the bridesmaids, the ushers,  and let's not forget the grandparents, the cars, the cake, the reception, the table decor, the speeches dad, your husband the best man. The evening guests, the first dance.
What a day, perfect!
But this is the point where you choice of photographer becomes very important. Did you get Uncle Bob to take a few snaps, did you get a part-timer on the cheap. Or did you do your research and trust an experienced, qualified professional to put your mind at rest. At this point many brides would like to turn back the clock, they made the wrong choice and have to live with the disappointment.
So how can you make sure that you will be proudly displaying your wedding album when family or friends come to visit?
There are some important questions you should be asking before you make your choice of photographer:
The Questions You Should Ask Before Booking
Your Wedding Photographer
1. We're looking for natural images what type do you capture?
Many photographers shoot mostly with a natural photojournalist (or reportage) style, some blend with contemporary s images. You need lots of captures that tell the story of your day, and most important of everyone having a great time being part of it. It's also important to understand the difference between snaps taken by a guest and a professional image which captures a moment which is beautifully composed, lit and captured.
2. What about special shots can you do these?
Many professionals are happy to accomodate special requests and will discuss this in advance of the day. Other will adopt a 'fly 0n the wall' approach which get's natural images but will miss some important shots that need some arrangement.
3. My brides magazine says you need to show us a complete set of recent wedding pictures, can you do that?
If your photographer is showing a random selection of his/her best shots this may mean that he is not able to be consistent throughout the whole wedding day.
They should be able to show real wedding albums featured on website or preferably print and with others featured in blog and facebook pages. Experienced professionals will be happy to meet with you so you are able to enjoy looking at display albums which feature recent weddings at popular venues. It's important to see completed weddings as finished albums so you can fully appreciate the story-telling presentation, the feel and the print quality, something not possible to do online.
Many semi-pros just supply images on disc, we feel this is missing something important because the images are firstly not colour calibrated or graded to professional standards so print quality will ultimately be disappointing. Further as only random images are captured throughout the day no thought is given to the storyline so they will not make a satisfying record of the day.
4. My friends got a decent camera do you think they will be able to do my wedding photos?
Yes they will be able to do your wedding photography but whether they'll be any good is a different matter. Great wedding photography is so much more than just having the right tools. Experience, vision, timing, working under pressure, having good people skills are just a few of the things necessary in order to produce satisfactory results.
5. We just want a few snaps on disc so we can do our own book done on the Internet.
Many couples get a semi-pro to provide snaps on disc but when they come to print them find that they're not as good as they looked onscreen because they haven't been calibrated and colour graded to a professional standard. The best can provide you with images which print beautifully to prolab and album suppliers. You can print, copy and share as you wish. Some professionals have supply partners who have a range of products which are only available to a select group of professional photographers.
6. Are the guests allowed to take pictures?
Most are happy and encourage guests to take part and enjoy your day as much as possible. At times this may be distracting as you will be required to look in several different directions at the same time. Some professionals will discourage guests shooting over their shoulder when doing your private romantic shots.
7. How long will the group shots take?
Most weddings have one large group photo of everyone and eight to ten formal group photos. Generally allow 20-25 mins for these your photographer should have a list of your preferred groups and possess the people skills necessary to organise and arrange each group.
Any special requests (grandparents, best friends etc) can also be taken at this point. Many pros also like to spend 30-45mins with you as a couple to capture romantic shots against different backdrops.
You should make sure the timing of ceremony and wedding breakfast allow time for this so you have plenty of time to mingle before the sitting.
8. When will we see our photos and do we get digital copies of our images?
Most will have your images ready for viewing after you return from honeymoon (approximately 14 days). You can then select your favourites to go in to your album. The process is then to produce your draft album design and work with you to approve the final layout. Once finalised allow four to eight weeks (dependant on type album, season etc) to get the album back from our supply partners ready for your collection.
Consider what media you would like your images in, digital, print or album? More couples are using online options but a lot still put a beautiful album their number one requirement to treasure, it's future proof, stands the test of time and you can have the digital files as well.
A USB of digital images is available from most professionals but check exactly what you get, make sure they are hi-res, whether they are professionally edited and not just jpegs copied off camera. You should also note that under current legislation copyright remains with the author/photographer/artist. You are normally granted a full license to print copy and share for personal use. You could also be provided with an online gallery where friends and family can order copies of any prints.
9. How can we be sure that we'll get along and you'll be good at what you do?
Experienced professionals work with countless couples and look upon it as a privilege and pleasure to be part of their most special day. If your happy with your photographer and enjoying the process this will show in the finished photographs.
So how do people respond to him/her on the big day? Have a look for the smile on their faces or the happiness in their expression, or maybe a tear in the eye during emotional moments. Did they capture this or just a collection of awkward poses?
Some photographers offer an engagement photoshoot, you'll have a chance to experience their photography and people skills first hand before the big day.
10. This all sounds expensive does this mean you'll be out of my price range?
If your photographer is offering to shoot your most important day for £250 they are not running a sustainable business, chances are their new to the game and learning at your expense. Of course you can give a friend with a decent camera the responsabilty but is this wise?
Expect to pay in the region of £900-£2000 for an experienced professional with top pros in demand maybe more than that. Each will offer different packages for digital/albums/prints so it would be unwise to judge purely on price alone.
If your getting wed on a weekday many offer valuable saving on their weekend pricing.
But don't forget your memories are precious, you deserve the best for your wedding day.
11. Who takes my photographs?
Find out who will be shooting on the day, ideally you want to be talking to the right person. Some farm work out to freelance photographers so if you require the personal touch you need to be aware of this.
Again top professionals will personally shoot and colour grade all the weddings themselves. Their professional style will have evolved over a number of years and have a distinctive look which will capture your day beautifully.
12. Do you cope under pressure and what about any emergencies on the day?
Experience, people skills, organisation, a few things not so obvious but necessary for your photographer when dealing with clergy/celebrants, toastmasters, catering staff, your guests etc. Some will even offer moral support and guidance during little emergencies when/if required.
13. Are you full-time photographers and qualified members of any professional photography organisations?
Master Photographers Association (MPA) Licentiate professional qualification.
Society of Wedding and Portrait Professionals (SWPP).
British Institute of Professional Photographers (BIPP).
14. Do you have professional insurances?
If you hire a professional your photographer should have full insurances for Public Liability and Professional Indemnity a strict requirement at many wedding venues.
15. What if you fall ill on the day?
Many maintain close professional relationships with a number of photographers who offer standby support in the event of illness. Some are also able to call on professional associations for help in the case of an emergency.
16. What if your camera develops a fault?
Your photographer should carry full professional grade back-up of all items cameras, lenses, flashes etc. This also applies to computer equipment for processing your photos and how they store your valuable image files. They should also have several stages of file backup both on and off-site.
17. What if it rains?
Unfortunately it happens, so always have a plan if it does happen to rain on your day. Does your photographer carry lighting for indoor photography? Certainly it shouldn't stop then creating stunning pictures of your day.
18. How far ahead do I need to book?
Reserve your date as soon as possible to get your first choice of any service. Some couples plan their wedding in a relatively short time, so book at relatively short notice. If you have a last minute wedding just ask, if they're not available they may be able to find you an alternative photographer. In demand photographers are booking weddings two to three years ahead for some popular dates.
19. My wedding is not in this area can you do it?
Many do weddings not only in their local area but at locations throughout the UK or 'Destination Weddings' overseas, they will normally require a travel, or accommodation supplement if the trip requires overnight accommodation. As in many cases a lot of your contact with your photographer is before the day and after with album design,  dealing with someone near to your home may be a consideration rather than employing the resident photographer abroad.
20. Wonderful how do we take this forward?
Arrange an initial meeting, you tell us about your wedding plans and your photographer can show you some more of their recent work? Some have purpose built studios others will work from home. If you are contacting from a distance or are based overseas some can arrange a telephone conference call and/or present work to you over the Internet. Generally photographers will require a booking fee or deposit to reserve the day.
We hope you found this useful if you would like further tips to help your plans join us on facebook at:
https://www.facebook.com/styleweddingphotography/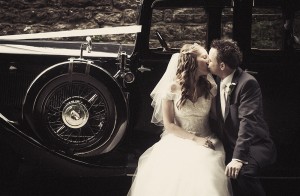 Warmly,
Doug & Sheila
styleweddingphotography
71 High Street, Herne Bay, Kent CT6 5LQ
Telephone 01227 370650
www.style-photography.co.uk
studio@stylecolour.co.uk