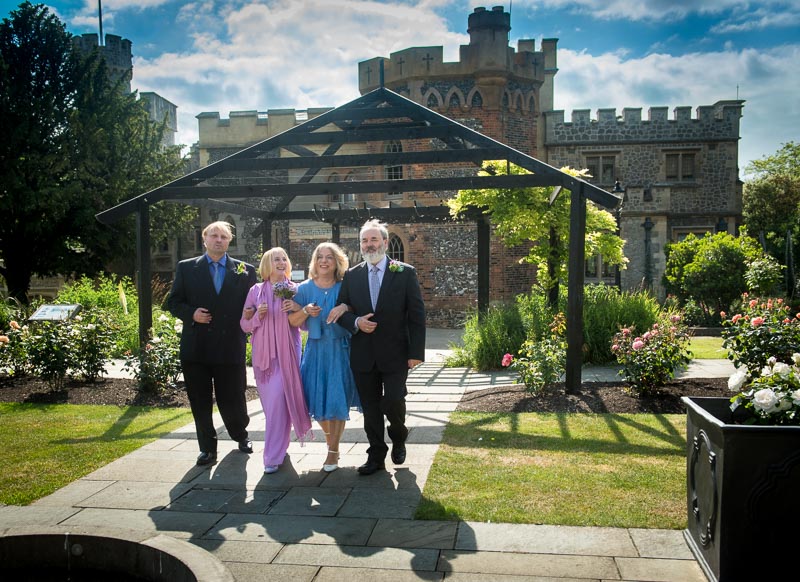 Oh we do like to be beside the seaside – especially when we're there taking wedding photographs in a stunning location!
We are spoilt for choice for waterside locations around Kent, and perhaps the most famous is Whitstable; also known for oysters, the food of love.
On Saturday, we had the privilege of photographing a very personal ceremony at Whitstable Castle, so where better to choose for our next venue feature?
The celebration was for twin sisters Julie Bentley and Pam Barnes and their husbands, and it was a fantastic day.
Julie and her husband Karl were renewing their vows for their 25th wedding anniversary, while Pam and husband Fred reaffirmed their vows with a humanist hand-fasting ceremony. The event was made even more special as Pam and Fred had travelled from New England, USA, to take part.
The castle itself is set in three acres of lovely grounds, planted to perfection and providing a range of options for romantic wedding photographs. Inside is equally exquisite, refurbished and redecorated in the original Regency style with chandeliers of crystal that are cleaned until they sparkle.
But that's not all – it is set just back from Tankerton Slopes, a lovely green beauty spot leading down to the sea. If the beach plays an important part in your life, why not feature it on your wedding day with some photos there too? The Whitstable sunsets are legendary and would make a truly perfect backdrop.
Back inside, you can choose the right room for your needs, from the Mallandain which seats up to 50 people for a ceremony to the Miles Room or Graystone Library for up to 20 people. The Orangery is also available for an extra charge, by special arrangement.
There's an added feel-good factor too, as all income from events at the castle support the work of The Whitstable Castle Trust, protecting and preserving the venue for future generations.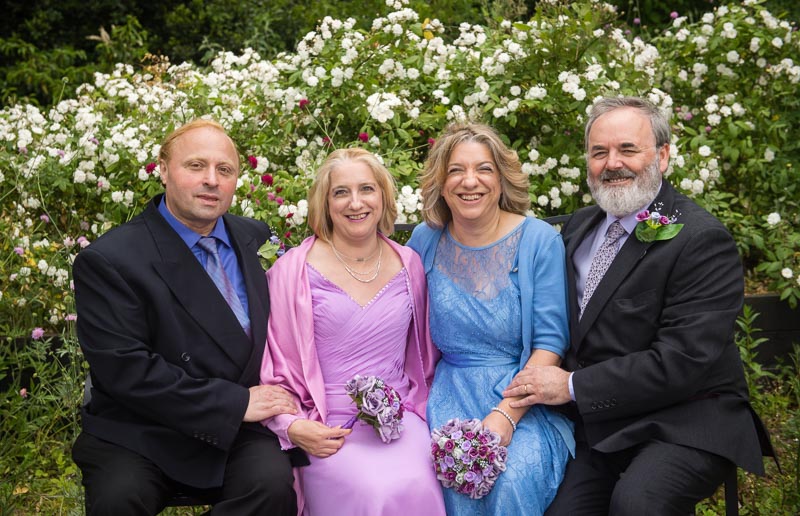 We love: The location – the beach is just over the road and the gardens are stunning whatever the season.
Why not?: Pretend you are queen of the castle – for the day, at least – and use opulent colours or a Queen of Hearts theme.
For more information, visit whitstablecastle.co.uk/weddings