Get Amazing Wedding Photos Without Spending a Fortune!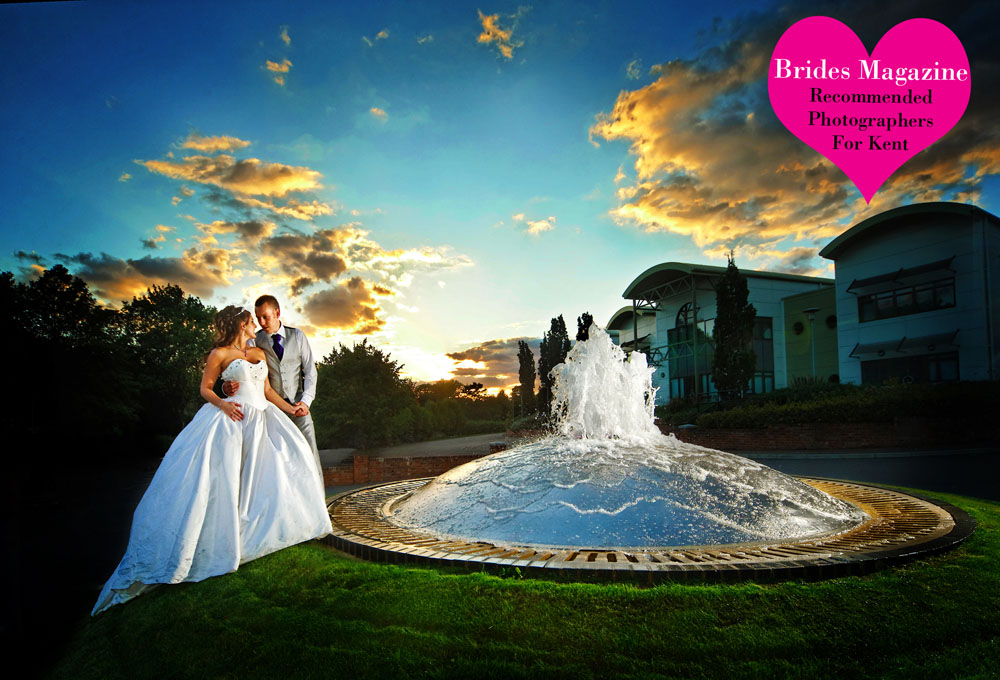 Kent Wedding Photo taken at Turkey Mill
Many thanks for getting in touch and for considering us for your wedding photography.
We regularly photograph weddings at top venues, throughout Kent, Essex and the SE and have the skill and experience necessary to do justice to your day.
"Doug & Sheila at Style Wedding Photography provides clients with modern coverage and contemporary images of their wedding day."
We appreciate that no two weddings are the same and offer a pre-consultation to find out your requirements for your wedding day. As experienced professionals we will be on hand to provide you with advice and examples of our wedding photography.

WEDDING PHOTOGRAPHY PRICE GUIDE
With over 20 years experience capturing weddings we realise that not all couples want a traditional wedding album, some would prefer the flexibility of being able to produce their own memories in digital or other media from their wedding day.

"We want to offer modern brides a simple, easy way of booking their wedding photography regardless of budget."

That's why all our coverages have a print ready high resolution DVD of images which captures a wedding day perfectly and you can use however you wish.

You will have a DVD of images ready to print, copy or share as well as a selection of artistically edited images of important highlights of the day. For brides that require we also have a full range of superior quality albums, storybooks, framed wall enlargements, canvases or superior quality pro-lab prints which can be added at anytime after the wedding day.

Attendance & Coverage One - Monday to Thursday only £495.00
For weekday weddings this coverage includes a pre-wedding meeting at our Herne Bay studio to discuss details of your day. You will have an experienced wedding photographer attend your wedding at either the church or civil venue and take photographs through to the time you sit at your wedding breakfast (includes mock cake cutting). We will share around 3 hours of your day with you and present you with your high resolution DVD of images from your day.

Attendance & Coverage Two - Monday to Friday, and Sunday £675.00
For weekend coverage includes pre-wedding meeting at our Herne Bay studio to discuss your needs and get to know you both before your big day. Our highly experienced photographer will arrive at your ceremony venue to capture you and your guests arriving, followed by photos of the ceremony. Afterwards we will capture some couple shots around your reception venue and finish with photographs of you cutting the cake. After sharing around 3 and a half hours with you we will leave you to enjoy the rest of your day. Your high resolution CD will provide you with images from the day.
Attendance & Coverage Three - Monday to Sunday £995.00
Join us for a pre-wedding consultation at our studio to discuss your needs and what you would like us to capture on your big day. We will join the bridal party on the morning of the wedding to capture images of the bride getting ready and making their way to the venue. We will arrive at your ceremony venue to capture you and your guests arriving, followed by photos of the ceremony. At your reception we will then whisk you off for some couple shots before gathering all your friends and family for all the important group shots. We will be with you until you sit down for your wedding breakfast but will take some shots of you pretending to cut the cake. After sharing around 5 hours of the day with you we will present you with your high resolution CD.
Attendance & Coverage Four - Monday to Sunday £1195.00
Your highly experienced photographer will be with you throughout the day to capture all aspects of your wedding. During your pre-wedding consultation all aspects of your day will be discussed from the bridal party getting ready, to ceremony, wedding breakfast, cake cutting and first dance - every moment of the day will be captured on camera. We will also invite you into the studio for an engagement session a few months before the wedding which we will also put on your DVD as a set of fun, informal images to remember your engagement by. We will be sharing your day with you for around 7 hours.


ALBUMS

We have a number of carefully selected top quality albums that we offer to our clients ranging in budget from as little as £250 upwards.
Graphistudio

Young Book



Primo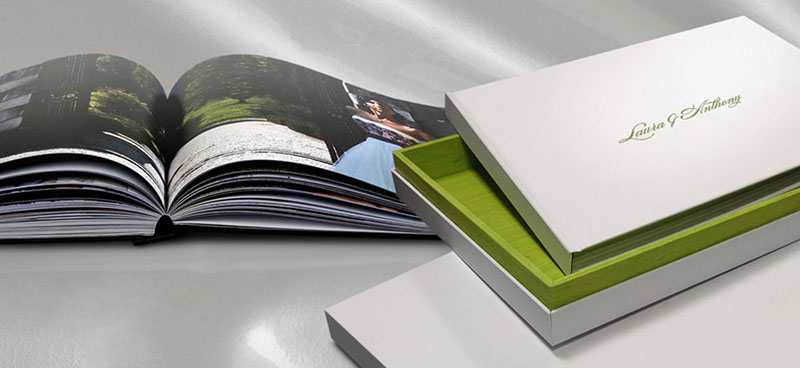 Wedding Book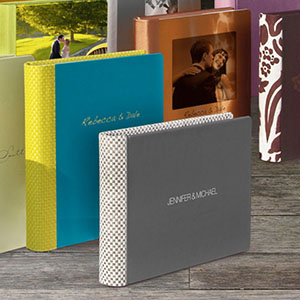 Ceconi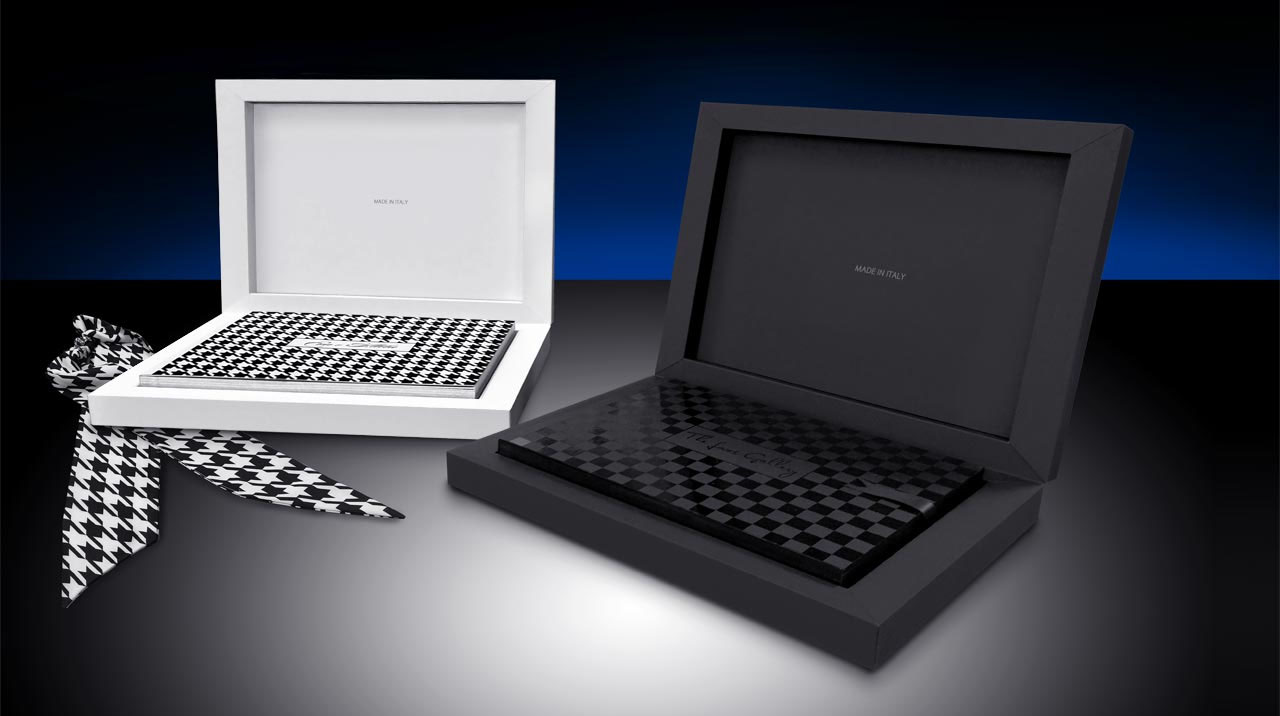 Digital Matted Album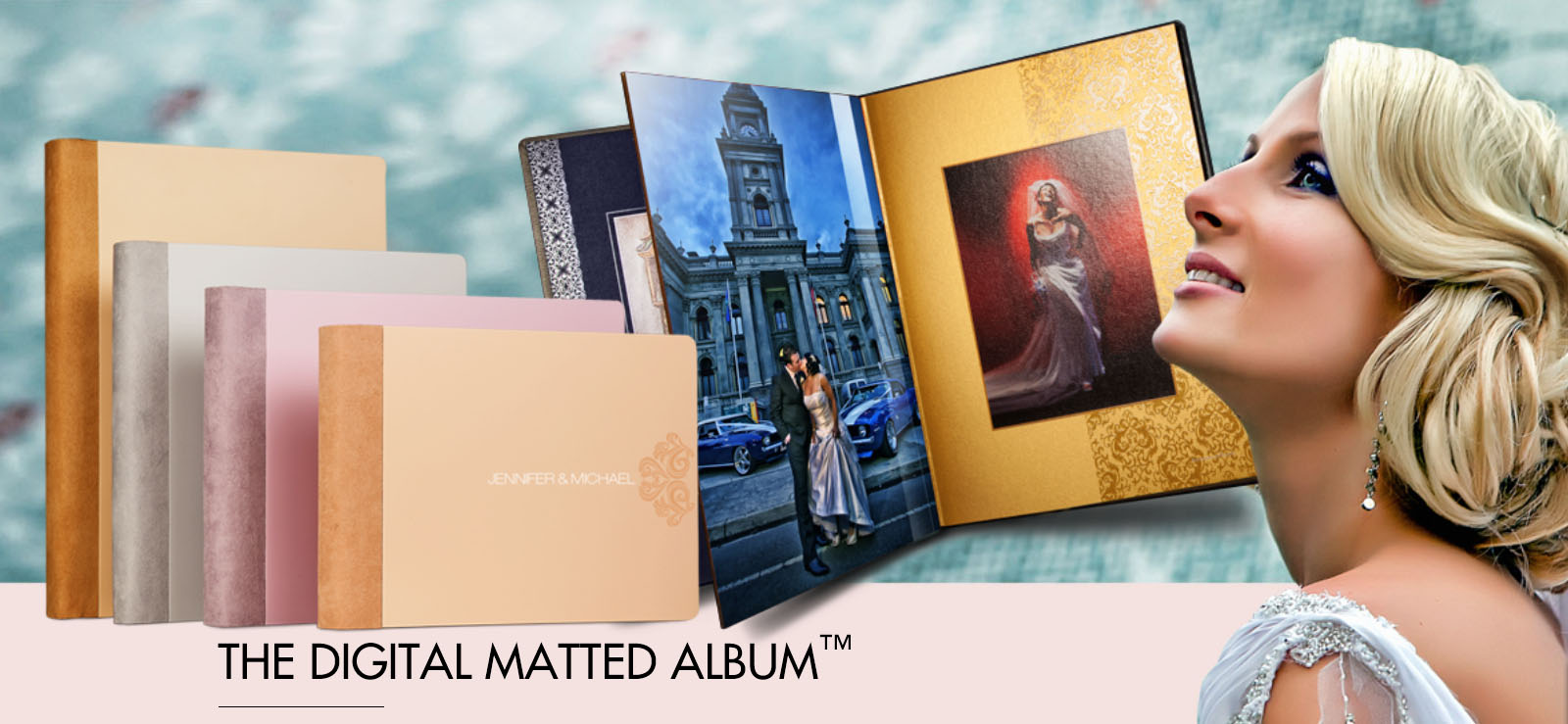 Jorgensen
Fine Art Albums
The Full Package
Capture, Design, Create

Graphistudio Young Book
Full day coverage from prep to first dance
Design and produce
30 page A4 artbook £1295
Graphistudio Primo

Full day coverage from prep to first dance

Design and produce
100 page A4 artbook £1395

Design and produce
100 page A3 artbook
£1495
Graphistudio Wedding Book
Full day coverage from prep to first dance
Design and produce
40 page Fineart Book £1595
Jorgensen Synergy
Full day coverage from prep to first dance
Design and produce 40 page Bespoke Fineart Album £1995

Special Offer

Coverage from prep to wedding breakfast

Design and produce Aperture A3 60 page Deluxe Photobook
£1095

Add one A4 and one A5 parent copy £295

New For 2015!




The Prop Box


Add hilarious fun to your evening reception
with a custom photo set.
Better than a booth, it comes with custom
props which will challenge your guests to come up with the best looking photo.

Available for one hour between wedding breakfast and first dance £195
or for the evening up to 10pm £395.
CALL NOW TO ARRANGE A
FREE CONSULTATION
Tel: 01227 370650
or TEXT: 07824 166 141

Why Do Our Clients Choose Us?
Our Reputation for outstanding photography and service most of our weddings come from referrals.
Multi -award winning professionals.
Excellent people skills to organise guests when required.
Beautifully designed albums and storybooks.
Most importantly couples have a great time because they feel comfortable with us and are able to enjoy their day to the full.
Making The Right Choice

With so many choices when it comes to photographers in kent for your wedding it's hard to know where to start. You could choose a well meaning friend, a shoot and burn semi-pro, or established professional. Of course budget is important but if you value your photographic memories then it's vital that you make the right choice!
Digital, Album or Print?

Consider what media you would like your images in, digital, print or album? More couples are using online options but most of our clients still put a beautiful album their number one requirement to treasure, it's future proof, stands the test of time and they can have the digital files as well.


Questions You Should Ask Before
Booking Your Wedding Photographer

1. We're looking for natural images what type do you capture?

We shoot mostly with a natural photojournalist (or reportage) style, but blended with contemporary stylish images. Of course we work with you to get the final balance right, but lots of captures that tell the story of your day, and most important of everyone having a great time being part of it. It's important to understand the difference between snaps taken by a guest and a professional image which captures a moment which is beautifully composed, lit and captured.

2. What about special shots can you do these?

We're happy to work with you to get the look you want.

3. My brides magazine says you need to show us a complete set of recent wedding pictures, can you do that?

There are several real wedding albums featured on our website and others featured in our blog and facebook pages. When we meet you will be able to enjoy looking at our display albums which feature recent weddings at popular venues. It's important to see completed weddings as finished albums so you can fully appreciate the story-telling presentation, the feel and the print quality, something not possible to do online.
Many semi-pros just supply images on disc, we feel this is missing something important because the images are firstly not colour calibrated or graded to our standards so print quality will ultimately be disappointing. Further as only random images are captured throughout the day no thought is given to the storyline so they will not make a cohesive record of the day.

4. My friends got a decent camera do you think they will be able to do my wedding photos?

Yes they will be able to do your wedding photography but whether they'll be any good is a different matter. Great wedding photography is so much more than just having the right tools. Experience, vision, timing, working under pressure, having good people skills are just a few of the things necessary in order to produce satisfactory results.

5. We just want a few snaps on disc so we can do our own book done on the Internet

One of the most important days of your life deserves more than a few snap shots. Many couples get a semi-pro to provide snaps on disc but when they come to print them find that they're not as good as they looked onscreen because they haven't been calibrated and colour graded to a professional standard. We can provide you with images which print beautifully to our prolab and album suppliers. You can print, copy and share as you wish. Our supply partners have a range of products which are only available to a select group of professional photographers.

6. Are the guests allowed to take pictures?

We are very happy and encourage guests to take part and enjoy your day as much as possible.

7. How long will the group shots take?

Most weddings have one large group photo of everyone and eight to ten formal group photos. We generally allow 20-25 mins for these and can also capture any special images you require at this point. We'd also like to spend 30-45 mins with you as a couple to capture romantic shots against different backdrops.
From experience this gives you plenty of time to mingle before sitting down for wedding breakfast.

8. When will we see our photos and do we get digital copies of our images?

We have your images ready for viewing after you return from honeymoon (approximately 14 days). You then select your favourites to go in to your album. We initially produce your draft album design and then work with you to approve the final layout. Once finalised allow four to eight weeks (dependant on type album, season etc) to get the album back from our supply partners ready for your collection.
A USB of digital images is available with all of our wedding collections. Please note that under current legislation copyright remains with the author/photographer/artist. You are granted a full license to print copy and share for personal use. You will also be provided with an online gallery where friends and family can order copies of any prints.

9. How can we be sure that we'll get along and you'll be good at what you do ?

We have worked with countless couples and look upon it as a privilege and pleasure to have been part of their most special day. With our long term skills and experience we have won numerous awards including the coveted UK Kodak Professional Photographer of the Year, UK Event Photographer of the Year, and UK Family Portrait Photographer of the Year. Our work has been displayed in many international exhibitions.
Most of our new weddings come as referrals from previous clients, who are happy to recommend us.
So how do people respond to us on the big day? Have a look at the smile on their faces or the tear in the eye. Our work captures it all.
All wedding collections include a complimentary pre-wedding engagement photoshoot, you'll have a chance to experience our photography and people skills first hand before the big day.

10. This all sounds expensive does this mean you'll be out of my price range?

Our weekend collections start from just £995 (weekday from £495) with different options available on print, album, book or digital media. You can have the best photography whatever your budget.
Don't forget your memories are precious, you deserve the best for your wedding day.

11. Who takes my photographs?

Doug and Sheila personally shoot and colour grade all the weddings themselves. Their professional style has evolved over a number of years and has a distinctive look which will capture your day beautifully.

12. Do you cope under pressure and what about any emergencies on the day?

Yes were both cope well with pressure. We've found that being a male/female team we are able to help with any little emergencies you may have on the day. We are with you throughout to offer support and guidance when required.

13. Are you full-time photographers and members of any professional photography organisations?

We have run a full-time High Street business for over 15 years.
Master Photographers Association (MPA) Licentiate professional qualification.
Society of Wedding and Portrait Professionals (SWPP).

14. Do you have professional insurances?

We have full insurances for Public Liability and Professional Indemnity a strict requirement at many wedding venues.

15. What if you fall ill on the day?

We maintain close professional relationships with a number of photographers who offer standby support in the event of illness. We are also able to call on our professional associations for help in the case of an emergency.

16. What if your camera develops a fault?

We carry full professional grade back-up of all items cameras, lenses, flashes etc. This also applies to our computer equipment for processing your photos and how we store your valuable image files. We have several stages of file backup both on and off-site.

17. What if it rains?

Unfortunately it happens, so we always have a plan if it does happen to rain on your day. We have lighting for indoor photography which we always carry and umbrellas if it's just a shower that we are dodging. Certainly it won't stop us creating stunning pictures of your day.

18. How far ahead do I need to book?

Reserve your date as soon as possible to get your first choice of any service. Some couples plan their wedding in a relatively short time, so we do get some bookings at relatively short notice. If you have a last minute wedding just ask, if were not available we may be able to find you an alternative photographer. We are booking weddings two to three years ahead for some popular dates.

19. My wedding is not in Kent can you do it?

We do weddings not only in Kent but at locations throughout the UK or 'Destination Weddings' overseas, all we require is a small travel, or accommodation supplement if the trip requires overnight accommodation. We can do weddings anywhere in the United Kingdom and Overseas again we would add a travel supplement to cover our expenses at cost.

20. Wonderful how do we take this forward?

Let's arrange an initial meeting, you tell us about your wedding plans and we can show you some more of our recent work? We are based in Herne Bay and have a purpose built viewing gallery in our studio so we can present our work to you in the best way possible. If you are contacting us from a distance or are based overseas we can arrange a telephone conference call and present our work to you over the Internet.
Thanks very much for your interest please get in touch if you would like to discuss your wedding further.
CALL NOW TO ARRANGE A FREE CONSULTATION
Tel: 01227 370650
or TEXT: 07824 166 141